2019 BMW 4 Series

2019 Mercedes-Benz C-Class Coupe
2019 BMW 4 Series vs. 2019 Mercedes-Benz C-Class Coupe
View Inventory Learn More Contact Us
If you're looking for a sporty and fun-to-drive German luxury coupe near Pleasant Hill, the 2019 BMW 4 Series and 2019 Mercedes-Benz C-Class Coupe has undoubtedly made your shortlist. Both of these models come generously equipped and bring responsive performance behind the cockpit, but the 4 Series beats the C-Class in terms of a number of key features. Find out more here, and then make the trip to our dealership in Concord to check out our BMW 4 Series financing options.
Luxury Features
Both of these luxury sport coupes are offered with standard features like Bluetooth® phone and audio, leatherette upholstery, cruise control, and an infotainment system, as well as standard 18-inch alloy wheels. However, there are a number of areas in which the BMW 4 Series beats the C-Class Coupe on the features front.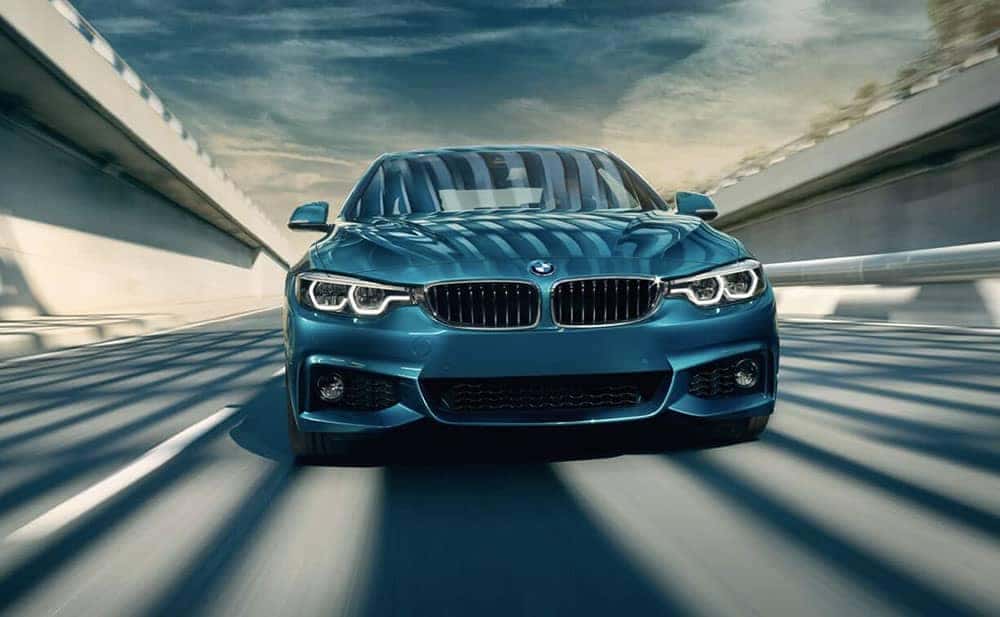 2019 Mercedes-Benz C-Class Coupe
Standard Multimedia Display
Cargo Space
Both the 2019 BMW 4 Series and 2019 Mercedes-Benz C-Class Coupe are 2-door models that can seat up to four adults passengers, but the BMW 4 Series offers significantly more space for cargo than the German competition.
BMW 4 Series Cargo Space – 15.7 cubic feet
Mercedes-Benz C-Class Coupe Cargo Space – 10.5 cubic feet
Warranty Coverage
Both of these models come with a standard 4-year/50,00-mile basic warranty, as well as a 4-year/50,000-mile powertrain warranty. However, only the BMW 4 Series comes with free manufacturer maintenance for the first 3 years/36,000 miles. This means that if you choose the BMW 4 Series, you'll get a number of free oil changes, filter replacements, wheel alignments, and more.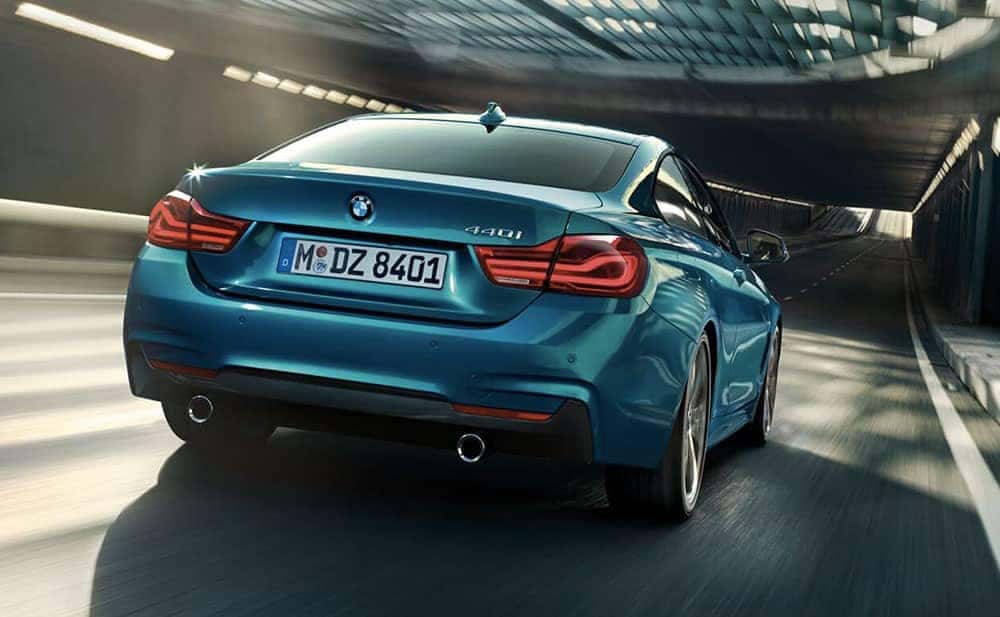 Test Drive the 2019 BMW 4 Series at Your Walnut Creek area BMW Dealer!
Use our online payment calculator to get an estimate of your monthly BMW 4 Series payments, compare BMW 0-60 mph times to find out which model has the speed you need, and check out how much you'll get for your trade-in vehicle at BMW Concord, serving drivers in Alamo at 1967 Market Street in Concord, CA. Our showroom is open seven days a week, and you can reach us with questions at (888) 707-2860.