How to Fix a Dent in a Car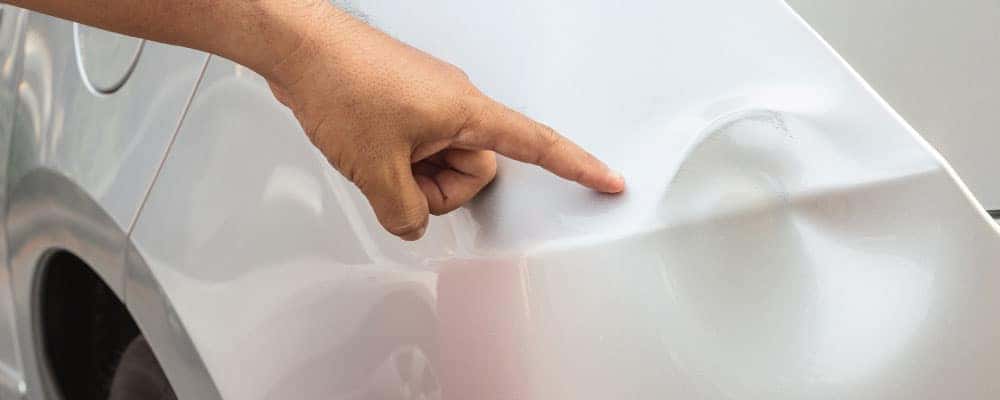 The BMW service team at BMW Concord knows you value your BMW and want to keep it looking like new, which is why we're here to help you out with some useful tips for fixing dents in cars. Take on a DIY project with the help of this guide, or make the trip from Lafayette to our collision center in Concord for professional auto body repairs.
How to Fix a Small Dent in a Car
If you have a small dent or ding in your car that hasn't caused any damage to the paint, then it may be possible to fix it on your own without having to take it to an auto body shop. In order to fix a dent without causing any further damage or cracking the paint. There are several methods worth considering, including:
Plunger – Put some water on the plunger and dent, and push the plunger against the dent until it pops out.
Boiling Water – Sometimes dents won't pop out because the material is too hard. By heating them up, you can temporarily soften the material around the dent to help pop it out.
Hot/Cold Combo – The combination of compression and expansion caused by hot (hair dryer) and cold (air compressor) can help pop out a small dent.
How to Fix a Large Dent in a Car Door
If you have a large dent in your door, bumper, or anywhere else on your car, you may be able to use similar methods to the ones listed above. However, if the paint has cracked, then you will want to take it to an auto body repair specialist for the dent to be repaired and for the area around the dent to be professionally sanded and repainted.
Schedule a Dent Fix Near Walnut Creek at the BMW Concord Collision Center
Rely on BMW Concord for your repair needs, and get more automotive tips with us like how to check for proper tire pressure! You'll find a full suite of auto body repair and collision services available to you near Alamo at BMW Concord, from windshield repair to refinishing and structural repairs. Stop in and see us at 1321B Galaxy Way in Concord, CA, or give us a call at (888) 707-2861.