Where Can I Get BMW Suspension Repair?
When your BMW suspension requires repairs, there is a chance that your shocks or struts are either damaged or worn. Maintaining a properly working suspension system contributes to the handling, performance, and comfort of your drive, and the certified technicians at the BMW Concord service center can handle the necessary repairs to keep your vehicle driving smoothly through Alamo.
How Do I Know if My Suspension Needs Repair?
Your BMW has an air suspension system that uses an engine-driven air compressor to create a smooth and safe drive around Walnut Creek. The air suspension is used instead of steel springs for a sportier driving experience. If you believe your suspension needs repairs, be on the lookout for these signs:
A rougher, bumpier ride
Increase in sway during windy days
Leaking fluid
Tire shaking or vibration after hitting holes or bumps
A faulty suspension will make your Lafayette commute uncomfortable, so address this issue before you experience additional problems.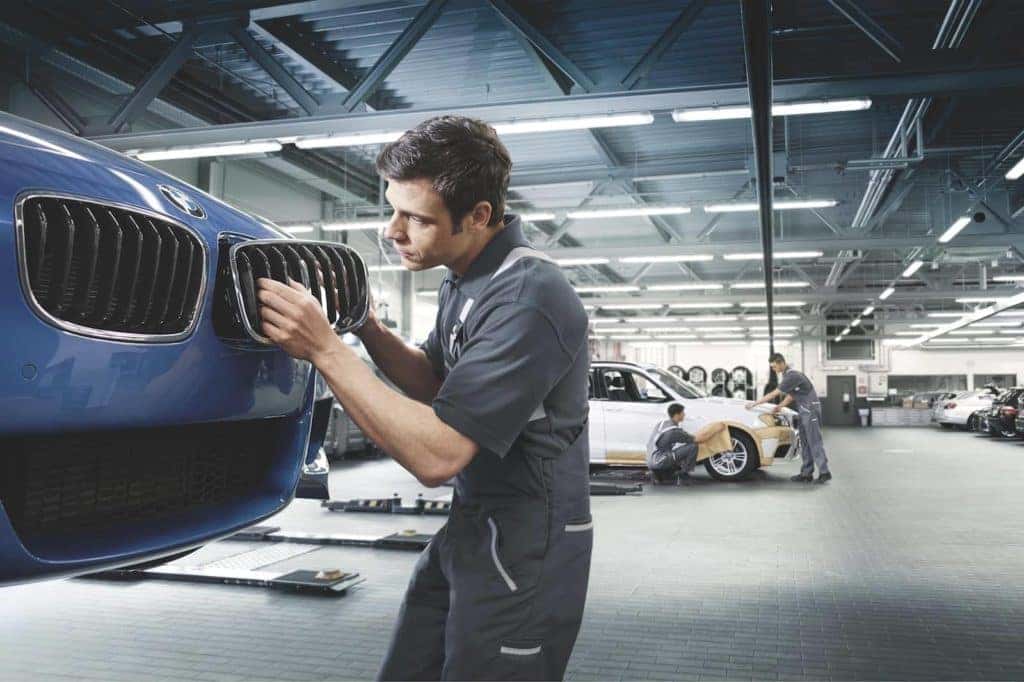 How Much Does Suspension Repair Cost?
Depending on the severity of the issue, suspension repair costs will vary. On top of the parts and labor, the amount of rust and wear underneath your vehicle can add to the overall total, as it can be more time-intensive to access and remove the parts in question. Drivers may also need to consider a wheel alignment. BMW air suspension repair can cost up to $2,000, but getting a quote from a certified technician will give you the most accurate repair estimate.
BMW Concord offers a rotating selection of service specials to help Concord drivers get back on the road quickly while saving money.
Suspension Repair You Can Trust
Walnut Creek drivers know the importance of taking care of their vehicle, and the service team at BMW Concord is here to help. Whether you need a routine oil change, a quick tire rotation, or need help programming your BMW key fob, we are here to help! Our team is passionate about the BMW brand and can diagnose and repair any issues accurately and efficiently. If you want fast, friendly service, visit the BMW Concord service center! Give us a call today with any questions or to schedule a service appointment.
BMW Maintenance Coupons in Concord
We are currently updating our Service Specials. Please check back soon.