Your Guide to Six Flags Hurricane Harbor in Concord, CA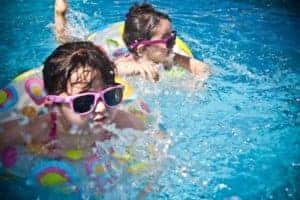 The redesigned Hurricane Harbor at Six flags in Concord is a favorite of Concord visitors and BMW Concord staff alike, with extended hours, money-saving passes, and rides like these, it's easy to see why:
Splashwater Island: The interactive, 4-story water play area features nine open and enclosed slides, climbing nets, and platforms.
Breakpoint Plunge: A heart-stopping ride that drops six stories down a 270-foot sloping slide in just 90-seconds.
Cliffhanger: Choose the open speed slide or the partially enclosed tube for extra thrills and get to the bottom your way.
Honolulu Halfpipe: Step into the halfpipe, slipping back and forth until you reach the bottom 40 feet down in a thrilling 1-minute ride.
Hurricane Slide Complex: A three-story tower with five windy slides to choose from that race up to 255 feet, dropping 35 feet in seconds.
The Big Kahuna: Slip into a giant raft with up to four friends and whoosh down 45 feet in this fun family ride experience.
Of course, nearby Alamo has food, lodging, and plenty of activities for the kiddies to enjoy too, making it the perfect place to take your loaner while your BMW is being serviced, or show off your new BMW while you enjoy some quality time together.